Cross-platform apps over traditional apps and Xamarin over other app development platforms are the best decisions for your business! Schniken Solutions can help with both!
Android apps are widely adopted by businesses because they are easy to develop, have more users compared to iOS apps, and are more flexible. However, some business owners still can't decide on the kind of app, what platform to choose, or who their target users are. Choosing the right development tool to create cross-platform mobile apps causes business owners challenges.
If you are facing this challenge, we have the best option for you – Xamarin app development.
Xamarin is one of the most feature-rich platforms available for developing cross-platform mobile apps. With expertise in Xamarin, and constant improvement of our skills, Schniken Solutions has developed countless Xamarin cross-platform apps.
If you are looking for the best business app, developed with the best technology, by the best developers, Schniken Solutions is your answer!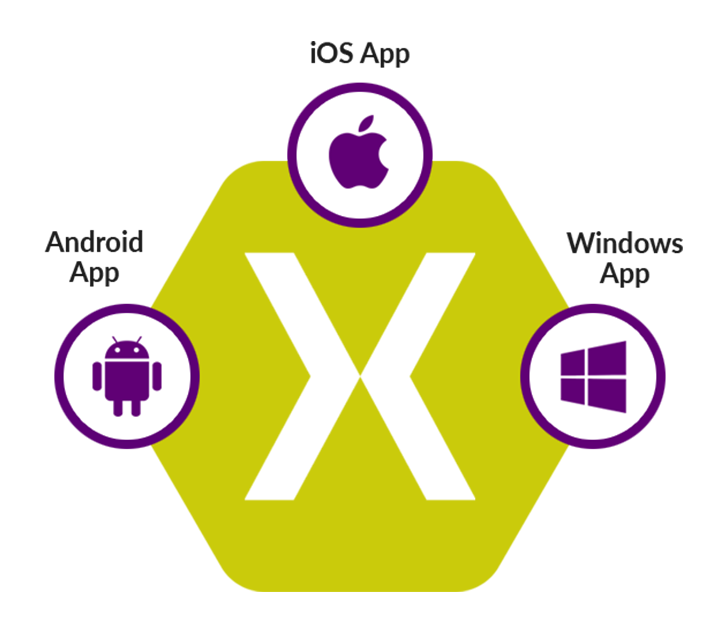 Designing the plan
In the world of technology, every great stride is a result of smart planning and carry-through! Every successful project we have delivered is a result of efficient planning. As soon as you talk with us and share your idea for your app, we start conducting thorough research on your business and audience. With this research, we lay down a solid plan to execute our Xamarin mobile application development process. We also ensure our experts stick with the plan and deliver the required results.
Designing the app
Before the build process starts, we design the app around knowledge of our client and the trends followed by current app users. This helps us frame the design of the app, give it the perfect look and feel, and create the perfect UI/UX design.
These design efforts help our clients reach business goals by delivering the best user experience. By picking us as your Xamarin app development company, you can expect avant-garde, feature-rich, and powerful mobile apps.
Developing the app
This part of the process highlights our expertise in Xamarin and puts it to work. App development is handled by highly-skilled, Xamarin experts at Schniken Solutions. We specialize in the latest Xamarin techniques and create cross-platform apps with the latest Xamarin features incorporated! Select us as your Xamarin development company for the best app development experience.
Testing the app
Bugs, errors, and crashes can make your application lose most users. If your app is buggy, it will face tough criticism. This affects the reputation of your business. This is why Schniken Solutions runs apps through multiple, rigorous testing procedures. We test for bugs, crashes, or glitches, then solve them. With Schniken Solutions handling your Xamarin application development, you can rest assured that a perfect app is launched in app stores.
Xamarin is currently one of the best app development platforms, and the best technology for cross-platform application development. In New York, Schniken Solutions is the global app developer who strives to deliver the best apps for your business.
We're just a phone call away! Contact us, today.