Unconventional hybrid mobile app solutions tailored to the requirements of your business and your users!
If you have decided to use a mobile app for your business, the idea alone is not enough! Besides the idea of acquiring an app, you need to decide which platform to use, what kind of app you want, how fast you want it, etc.
If you are unable to make decisions about your hybrid mobile app development, get help from experts like Schniken Solutions. We start by listening to your idea for the app and then learn your business inside-out. We choose the right plan of action, the right platform, then develop the app and test it for bugs before launch!
In fact, we stay by your side after your app is launched and supply efficient support.
Our expertise in hybrid cross platform mobile development helps your business stay in tune with users who are being offered high-quality, high-performing apps by your competitors. All you need to do is contact us, tell us your idea for a hybrid app, and trust our process.
Our experts are well-known for their knowledge of numerous hybrid app development platforms.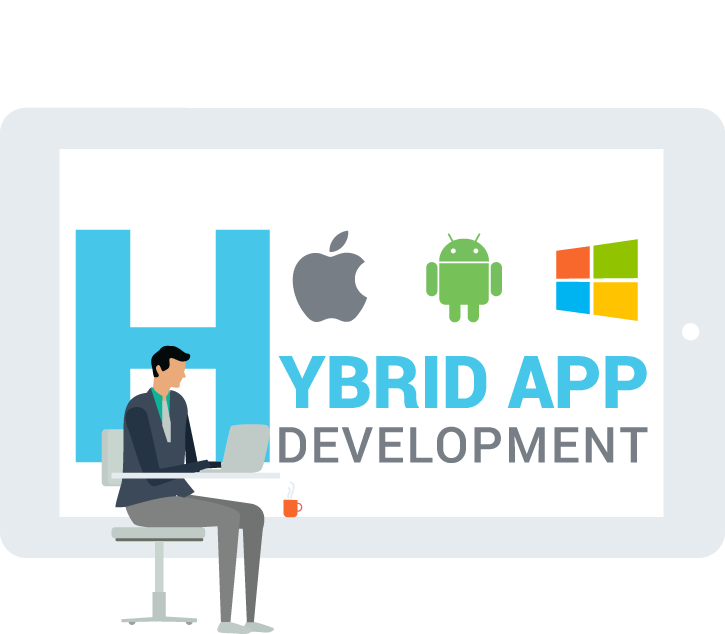 PhoneGap Mobile App Development
We create custom mobile apps per the requirements of your business. This is why we focus on listening to your ideas first, because you know your business better! After listening to your ideas, we blend in our technical know-how and start working through a fast, effective, hybrid web application development process. We create these custom hybrid apps using PhoneGap.
jQuery Mobile App Development
jQuery is a forte of our developers and we strive to make the most of this hybrid app development platform! We mastered jQuery, and the different tools attached to it, like VisualForce, DataGrid, jQuery UI, and more! Our ability in technical platforms like jQuery makes us the best hybrid app development company anywhere.
HTML5 Mobile App Development
HTML has been in use for decades now! As one of our core capabilities, HTML5 is efficiently utilized by our experts to deliver the most productive, result-oriented, hybrid mobile application development services. We create high-performing, HTML5 hybrid applications, regardless of the platform or device they are running on!
Titanium Mobile App Development
Titanium provides an extensive app development environment. Our experts have realized the powerful efficiency of this platform and have spent a great deal of time on learning it. Through their hard work, experience, and technical know-how, our team has managed to master hybrid app development using Titanium, which promises feature-rich and powerful apps!
Our services and skill-set in the development of hybrid applications makes us stand out from a dense crowd of competitors. You should choose us as your hybrid app development company.
Whether you are in New York or any other corner of the world, we are always happy to help!