Keep your audience hooked with intriguing eCommerce store designs built by our creative experts!
There is no precise time for when it began, but the internet started becoming a market place some time ago! From individuals connecting through the web, to the launch of full-fledged eCommerce stores, the digital market has evolved a lot.
As for today, there is a huge crowd of eCommerce stores and it is not easy to stand out! However, Schniken Solutions has mastered the skill of developing high-tech and high-performing eCommerce stores from the ground up! We are known as the best eCommerce website design company in New York and stand true to our reputation throughout the world.
If you are looking forward to starting an eCommerce business, get in touch with us and we will show you what we can do to increase your business success and customer satisfaction!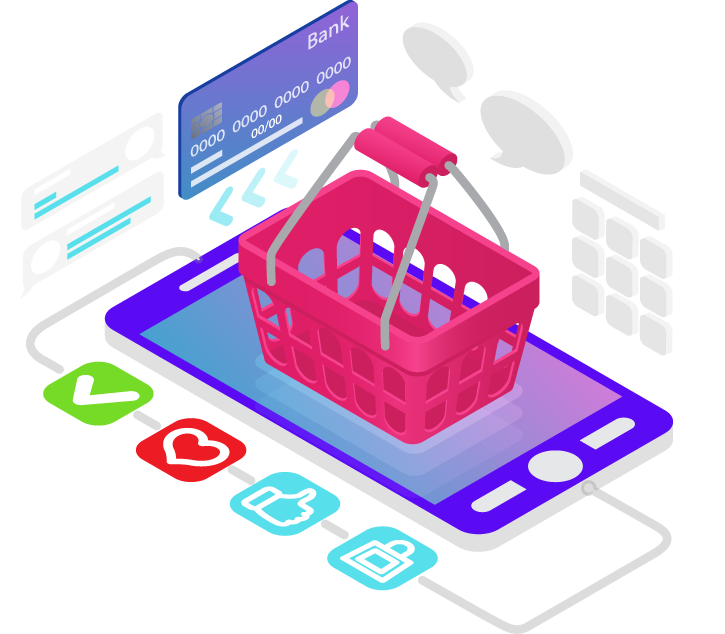 eCommerce Store Design
The designers at Schniken Solutions are well-known for their unique ideas and creative designs. We have been recognized for the best eCommerce website design and the reason is our unique eCommerce store designs. We visualize your idea of an eCommerce store by sampling it and then create the required themes and graphics to give it a winning look and feel! With our designs fueled into your eCommerce store, your customers will love browsing through it.
eCommerce Store Development
We are well-equipped with knowledge of leading eCommerce development platforms. Out of these, Magento, PrestaShop, WooCommerce, and Shopify are what we specialize in. If you have a platform in mind, just let us know. We will put our best experts to work for your eCommerce store. However, if you don't have experience with the platforms, our eCommerce web design and development experts will help you pick the best!
eCommerce Store Maintenance and Support
Once we are done designing, developing, and launching your eCommerce store, we do not stop providing the best services. We still stick by your side with 24/7 maintenance and support services delivered by our experts. Our close commitment to clients and support services make us the best eCommerce website design company. We are with our clients even after their eCommerce store is up and about.
eCommerce Store Updates
Technology keeps on changing and improving, which is the case with web development platforms. These platforms keep adding new features to their technology in order to make the digital business landscape more convenient and promising for users. Our eCommerce web design and development services also include updating stores with the latest technology and features. We also rebuild eCommerce stores by moving them to newer and better platforms.
With all this expertise and a regularly updated skillset, we stand strong as a premier eCommerce web design agency.
All our services are directed toward the success of our clients and are always result-oriented. We plan, we design, we launch, and we stick by your side till the end!