Create highly effective and rewarding AdWords marketing campaigns with our skilled experts!
Adwords Marketing
Paid digital marketing options like PPC are the best ones to achieve remarkable results in less time. If you want your business on top of search engine results and want leads pouring to your website's landing page, nothing can beat the effectiveness of Google AdWords!
As a leading AdWords management agency, Schniken Solutions has a specialized team of experts delivering result-oriented AdWords management services. For years, we have helped a number of businesses in setting up their PPC ad campaigns and reaping great benefits from them.
Our pay per click advertising services ensure better search engine results, more traffic on your business website, more sales, more conversions, and more profit! You spend a little on your ad campaign and garner countless benefits from it. However, it is crucial that the campaign is run correctly, with a plan and strategy in mind, which you can leave to us!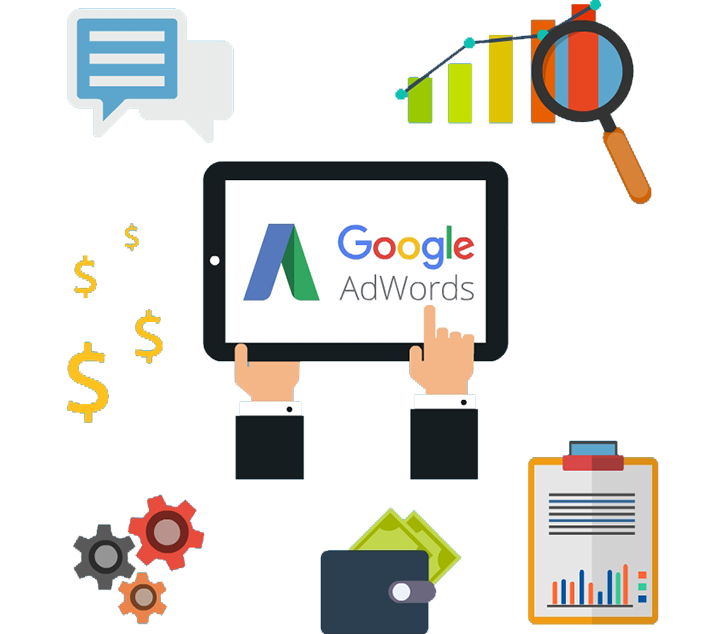 Research and Competitor Analysis
We start planning your ad campaign by carrying out in-depth research on relevant keywords, search activity from the target audience, and competitor moves. The keyword research helps us set the foundation of your ad campaign properly. We can then move in the right direction and plan things accordingly. As your AdWords marketing company, we also gather information about ad campaigns run by your competitors, analyzing them to create a foolproof, strategic plan before the PPC campaign is launched.
Creation of Ad Copies
Once we're done with the research and analysis, we create engaging, creative, and high-quality ad copy for the campaign. This copy contains very precise content and details of products and services to be shown in the ads. Once the copy is created, our AdWords experts create the campaign and finalize it before launch! As an efficient AdWords management company, we take care that no campaign is launched with errors or loopholes in it!
Design and Development of Landing Pages
We have an educated team of experts who are constantly engaged in web design and development. Through our expertise, we create the most engaging and converting landing pages, while keeping in mind your audience and their demographics. The design and development of landing pages is an important part of our AdWords management services, and we do it with perfection!
Campaign Launch and Management
Once everything is completed, we launch the campaign with a budget assigned by you! But we don't stop there! We keep a constant eye on the campaign and manage the results it brings to your business. We manage the leads and conversions and keep a record of everything related to the campaign! We maintain thorough reports and send them to you to stay updated with results. As a part of our Google AdWords management services, we also conduct scrums or meetings with clients, to discuss the results of the ad campaigns.
If you are planning on launching an ad campaign for your upcoming business or new products and services, get in touch with us! Even if you are only looking for a Google AdWords consultant, we're happy to help.
Pick us as your AdWords management company for the best results and business success.