For the success of an eCommerce store, what's important is whatever lies under the hood of your eCommerce store. Schniken Solutions houses the best Magento eCommerce developers that promise you the best solutions!
There is a growing crowd of eCommerce stores on the Internet and if you are planning one too, this cut-throat competition demands you be smart! With so many eCommerce stores already up and running, people rarely take new eCommerce stores seriously unless they offer the best shopping experience!
This experience is a sum total of the look and feel of your store, the navigation, the presentation of products, checkout options, and security. At Schniken Solutions, we house a team of expert eCommerce developers, who provide a whole package with these features, through excellent Magento development services.
Magento is a web development platform known for its efficiency in eCommerce store design! A number of renowned and high-performing eCommerce stores are based on this platform and we have added a lot to that list.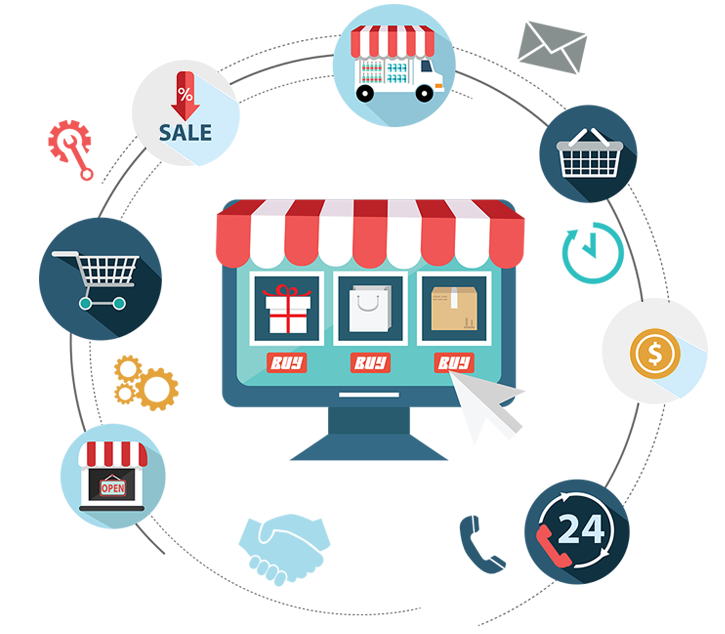 Magento eCommerce Store Development
We keep our eye on the digital market and we track how things are changing in the world of eCommerce. This allows us to perfect our skills in eCommerce store development. We build feature-rich, high-performing, and innovative eCommerce stores from scratch, and work diligently toward their success! If you have a plan for an eCommerce store in mind, hire Magento developers from Schniken Solutions for perfect execution!
Magento Extension Development
Trends keep changing in the digital world and users expect stores to keep up! Magento extensions keep your eCommerce store up to date and feed your audience's need for effectiveness and better quality from stores. Along with Magento website development, the experts at Schniken Solutions have also mastered Magento extension development.
Magento Updates
If you happen to be stuck with an old eCommerce store, your audience will abandon it for want of something new! Once it is based on Magento, your eCommerce store can be updated regularly with newer technology and versions provided by Magento advancements! As a professional Magento development company, we stay updated on new versions of Magento and help improve your eCommerce store through consistent updates.
Magento Theme Creation
Though Magento offers a plethora of themes for the development of eCommerce stores, businesses still want their own flair. This is why Schniken Solutions offer Magento theme creation as a part of our Magento development services. If you are looking for a specific theme, or if you have something creative in mind, just let us know – we will create it for you!
With years of expertise in Magento, we have managed to stand out from the competition as a strong Magento eCommerce agency. Our experts make us stand out, and we are proud of the services they deliver.
Whether you are in New York, or anywhere throughout the world, give us a call if Magento is the answer for you!