Protect Your Brand Identity – Hire Our Online Reputation Management Services Today
For a business, its reputation is everything and in the digital world, it is quite easy to get your name tarnished! One bad review, one negative comment, and one unsatisfied customer can easily ruin your business reputation. This is because people do bring these reviews and comments into consideration when they are running a background check on a business.
If you've been in a similar situation, all you need is help from digital experts who can do their magic tricks and improve the reputation of your business.
Research shows that bad reviews can cost a business 83 percent of sales.
Schniken Solutions is a trusted name when it comes to providing incomparable reputation management services and brand reputation monitoring for businesses worldwide. Let our prominent business reputation management services at Schniken Solutions take all the stress and worry off your shoulders and protect your dignity.
At Schniken Solutions, a leading online reputation marketing company defines brand reputation monitoring as a long-term strategy that showcases a company's positive content, and is capable of building a strong immunity against bad comments.
Your reputation is valuable and should be entrusted to industry leaders. We have extensive experience in managing the online reputations of big brands and have accomplished success in doing it.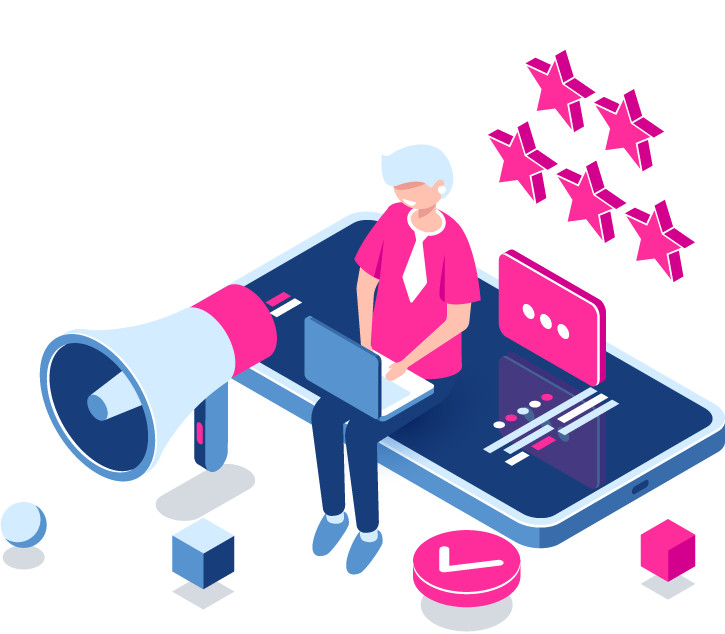 What we do
Creating an influence
First things first! How your target customer perceives your business is the most important thing. We start by influencing your online information, such as reviews, social media and how the brand is mentioned in media. We strive to create a positive impact of your business on others.
Emphasizing the positive
Trusted as the best online reputation management services provider, we understand what it takes to recover from bad reviews. Our job is to promote the visibility of positive emotions and reduce the visibility of negative ones. We make use of advanced process methodologies to promote positive reviews about your brand.
Brand Reputation Management
We have a team of knowledgeable and experienced digital marketers who are well-versed with brand reputation management techniques, and will monitor and interact with online reviews. We ensure all the customer inquiries are responded to quickly. This will communicate a trusted and friendly attitude about your brand for your customers.
Using Social Media
As we all know, social media platforms are game changers for your online reputation. As the best ORM services company, we will monitor social media platforms and interact with the customers on these social media sites
Hire us as your brand reputation management agency today, and see how your online presence flourishes in the future, while building trust among customers and increasing sales.