Top CMS Development Services – Have Your Business Managed Effectively
Schniken Solutions is an outstanding CMS development company, delivering high-end content management system development services to a variety of clients.
'A content management system is a web function that makes content authoring or content delivery so easy that even a non-technical person can efficiently build a website, integrate web publishing procedures and create a content-rich website.'
Business owners who want to keep complete control over the website should invest in content management services. Starting from small websites like blog sites and news to big online stores, CMS website development services are favored by everyone all over the world.
As a CMS website development company, we provide custom content management development solutions, allowing a website owner to manage and support content online.
Our CMS website solutions are designed around leveraging existing resources and tools to make content management efficient.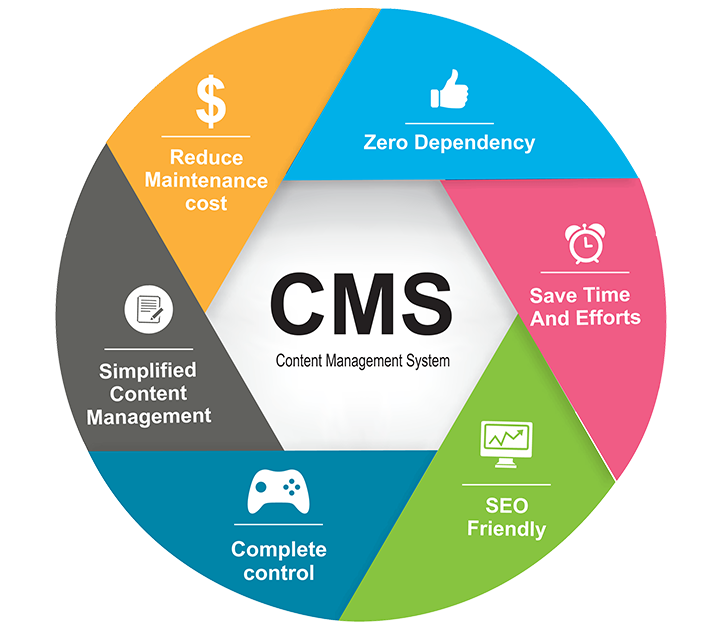 Hire our CMS developers and make a website more fruitful and accessible.
We specialize in delivering superior grade CMS development solutions that allow increased consistency and flexibility. The CMS website development services created by our development team will allow you to offer improved customer service.
7 Key Benefits of Our CMS development services:
Simplifies the workflow

Update content including texts, images audio/videos

Improve quality

Highly secure

No need for technical expertise

Maintain regulatory compliance requirements

Low costs
Research says, "If the website loading time is more than two seconds, you will lose about 40 percent of your potential leads."
Our custom CMS development services will make your website content much smarter and more powerful.
At Schniken Solutions, we provide customized features such as the ability to edit and modify, add or delete pages, articles/blogs, ads and more, which makes your content management system exceptionally user-friendly.
One website for all
By hiring our custom CMS development services, you will get a user-friendly website that is compatible with all browsers and devices. This means there will no need to design multiple website versions in order to make it compatible with various devices.
Quality
Hire our CMS developers, and you will realize our content management system development team is committed to providing quality to clients. Our CMS experts understand all the standards and international coding guidelines. We ensure superior quality in everything we deliver.
Seamless integration
As a leading content management system development company, we are experts at integrating the website with other codes and APIs. If you need functionality from third-party sources, our expert developers can provide you with seamless integration.
Proper communication
With years of experience and industry knowledge, we understand the process of website design. It is not a scientific formula. It is a process graced with effort, knowledge, experience, and emotion, while considering the needs and behaviors of the target customers.
Schniken Solutions provides custom CMS website development services and smart CMS solutions to a vast range of clients from different industries.
Get our CMS website development services for better brand exposure and connections with your prospects, while improving conversion and retention rates.